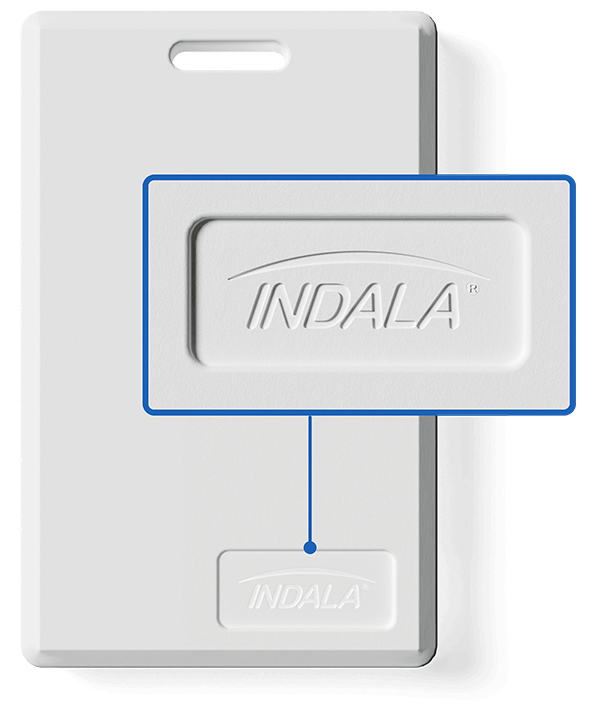 Not your key?
COPYING & CLONING SERVICES FOR
Indala® Key Card
AS LOW AS
Indala uses a less common RFID format that slightly increases the difficulty in making a working copy or clone. The Indala card uses the same technology as its' key fob counterpart, here. This access card comes in a clam shell design which increases durability and allows for suspension from a lanyard.
Due to the complexity of this key, our mail-in service is the only option available. Our mail-in service offers a fast 2-day turnaround with most orders being processed the same day. For an overview of our turnaround time, click here.
Manufacture: HID® Global
Alternative Names: CX-series, FlexCard®
Format Names: Indala, FlexSecur®
Technology: Radio Frequency Identification (RFID) using low frequency data transfer
Key Type: Low Frequency Contactless/Proximity Key Card
Dimensions: Model Dependent
Weight: #oz (#g)
Material: # Plastic
Antenna Size: Unknown
Antenna Geometry: Unknown
Modulation: Phase-shift keying (PSK)
Interface: Wiegand
Typical Range: Less than 12 inches
Bit Length: 26 bit
Possible Combinations: Unknown
Facility Code Range: Unknown
Storage Capacity: Less than 1K
Encryption: None
Security: Low Security (Class B)